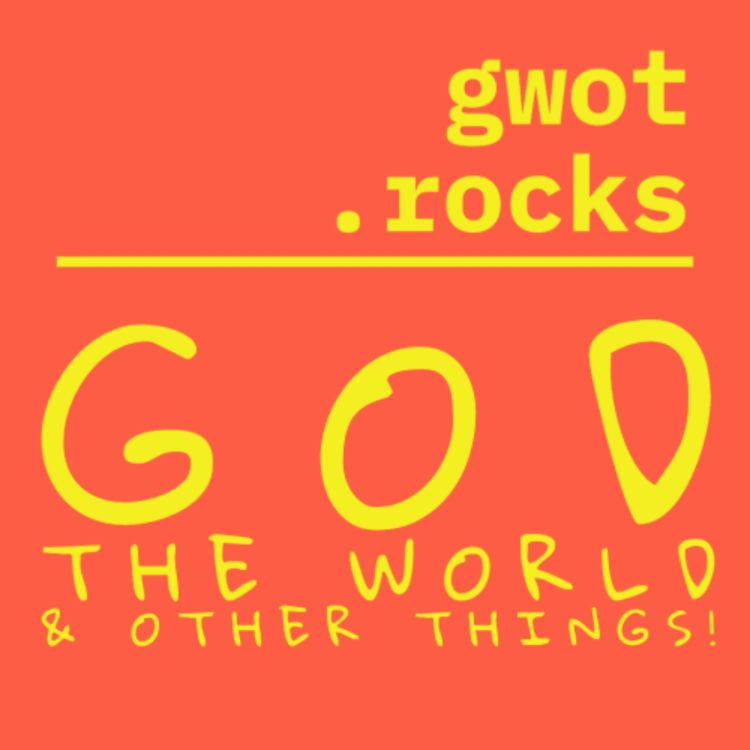 gwot.rocks - God, the World, and Other Things!
In this episode we look at verses in 1 Samuel, 1 Chronicles, 2 Chronicles, and Nehemiah, which all celebrate the act of God's creation of the world.
In the midst of this agitated world, with increasing coldness of heart of the people we encounter area day, we can have a warmness of heart that can well up within us as we reflect on the fact that the God of creation IS and He deeply cares for us His creatures!
"Other Things with... " YouTube Channel
Cut & Paste Personal Invitation to invite your friends to check out "gwot.rocks" podcast: 
I invite you to check out the podcast, "gwot.rocks: God, the World, and Other Things!" It is available on podcast players everywhere! Here is the link to the show's home base for all its episodes: http://podcast.gwot.rocks/ 
(Ctrl+click to follow the link)  
DONATE You can help support this podcast by clicking our secure PayPal account. For donation by check, make payable to Transform This City, P.O. Box 1013, Spring Hill, Tennessee, 37174. "gwot.rocks" is a ministry of Transform This City, a registered 501(C)(3)  
gwot.rocks@transformthiscity.org 
Thank you for listening! Please tell your friends about us! Listen, share, rate, subscribe!  
Empowering Encouragement Now segments are based in part on C.H. Spurgeon's Morning & Evening Devotions (public domain.)
ChatGPT and/or Bard may be used at times to expedite research material for this podcast.
Unless otherwise noted, all Scripture quotations are taken from the Christian Standard
Bible®, Copyright © 2016 by Holman Bible Publishers. Used by permission. Christian
Standard Bible® and CSB® is a federally registered trademark of Holman Bible Publishers.